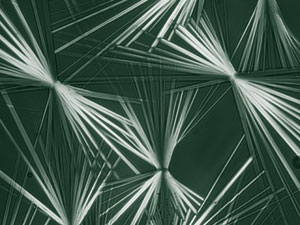 Image of triphenyl phosphite (TPP) crystals growing in the supercooled phase (photo Joanna Mosses, 2010). This is part of our studies of liquid-liquid phase transitions and crystal nucleation.
Crystal nucleation
Nucleation of crystals from solution is of immense practical interest to the chemical and pharmaceutical industry. We are studying the basic physical chemistry of nucleation, such as the influence of flow, turbulence, and external forces such as electric fields.
This project is funded in part by SPIRIT Collaboration in Crystallisation Science part of the CMAC (Continuous Manufacturing and Crystallisation) Consortium. Direct collaborators are Chick Wilson, Lee Cronin, and Jan Sefcik. The SPIRIT project is funded by the Scottish Funding Council, the partner Universities and by a range of industrial collaborators including lead partners GSK and NiTech Solutions.